Learn The Art of New Age Piano
A Complete Online Course!

Go From Amateur to Artist in Nothing Flat! Join me... New Age pianist, author, and teacher Edward Weiss online as I show you how it's done! With over 150 easy step-by-step lessons, you learn how to improvise, compose, and play what you feel on piano! No previous experience is needed or required. Start playing piano the way you've always wanted to - flowing, peaceful, heartfelt! Everything you need to play New Age piano is he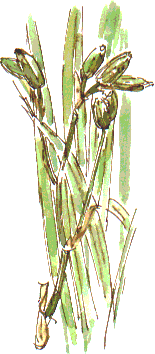 re!! See Our Special Offer Below!!
Take Your Own New Age Piano Journey!
Watch as I show you how to use two chords to create a calm, reflective mood in the free sample lesson; 'November Sunrise!'

Play Piano In 30-Days or Less? Absolutely Yes!
What's the secret? A process over product approach that has you easily improvising and creating your own music! Forget dull routines and boredom. Instead, get creative!

Lesson One: Oriental Sunrise
In this lesson you use the pentatonic minor scale and chords to create a free-form improvisation.
Lesson Two: Ocean Dreams
Here you learn to use the 3 basic chords from the C Major scale to create a unique little improvisation.
Lesson Three: Rainforest
In this lesson you use chords in the Key of G Major to create the backdrop for Rainforest. Your right hand improvises a melody!
Lesson Four: Morning Mist
In this lesson you learn how to use the crossover technique along with the scale and chords of F Major to create the atmosphere of Morning Mist.
Lesson Five: Winter Scene
In this lesson you use an ostinato pattern along with chords from the modal scale of D dorian.
Lesson Six: Autumn PLUS OVER 150 MORE AMAZING LESSONS!!
Here you learn how to use an 8-bar phrase along with broken chords to create the background for Autumn.

Get 2 FREE Gifts When You Join Now!
Free 342 page Book: 'Free to Be Creative at the Piano' plus workbook; 'New Age Piano Made Easy!' Both YOURS to keep!



Try It Risk-FREE For 30-Days!!
Join now for just $39 $19! Then... take a full month as Edward shows you how to easily play New Age piano! See how simple it is to improvise and even compose! If you love it, stick around and keep learning for the one low price!! If not, simply cancel within a month and receive a full refund with our thanks for giving us a try! Click Here to Get Started!